WinterProject 2015
27 September 2014
Our new WinterProject is started. Today 50 students of 6 schools in the Netherlands and Belgium joined us.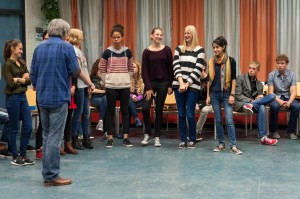 Our art director, Sjeng Verheijden, worked with them all saturday and at the end of the day the role parts were assigned.
The next rehearsal weekend will be on 15 + 16 November 2014.